Dr. Kroopf Presents the mild® Procedure at the WIPM & MedEd Combine Virtual Lab
Published June 6, 2023
In April 2023, WIPM (The Society of Women Innovators in Pain Management) participated in its first-ever, society-hosted virtual MedEd Combine showcasing 7 innovative technologies. This groundbreaking event brought together leading experts in the field of interventional pain medicine to showcase the latest advancements in interventional therapies. Throughout the virtual event, highly-trained physicians introduced procedures through a virtual reality platform, to provide an immersive and engaging experience.
One of the featured sessions was the mild® Procedure from Vertos Medical. mild® is a minimally invasive treatment option that addresses a major root cause of lumbar spinal stenosis (LSS) by removing thickened ligament to reduce compression on the spinal nerves.
Dr. Lisa Kroopf of Monterey Pain & Spine Institute presented the mild® Procedure on behalf of Vertos Medical. Dr. Kroopf holds dual board certifications in Pain Medicine and Physical Medicine & Rehabilitation, and is a leader within the women-focused interventional pain society, WIPM, serving as Secretary for the group.
Presenting LSS Symptomology and the mild® Procedure
Dr. Kroopf started her segment by describing common contributing symptoms of lumbar spinal stenosis with neurogenic claudication (NC). Two primary indicators of NC include the outwardly visible sign of patients bending over to relieve pain (a.k.a. the shopping cart syndrome), and the physical symptom of an enlarged hypertrophic ligamentum flavum (HLF).
Dr. Kroopf introduced the mild® Procedure, a therapy intended to relieve lumbar spinal stenosis symptoms. The minimally invasive procedure debulks parts of the thickened ligament, relieving pressure within the spinal canal. The mild® Procedure leaves no hardware behind and is performed through a tiny incision, smaller than the size of a baby aspirin.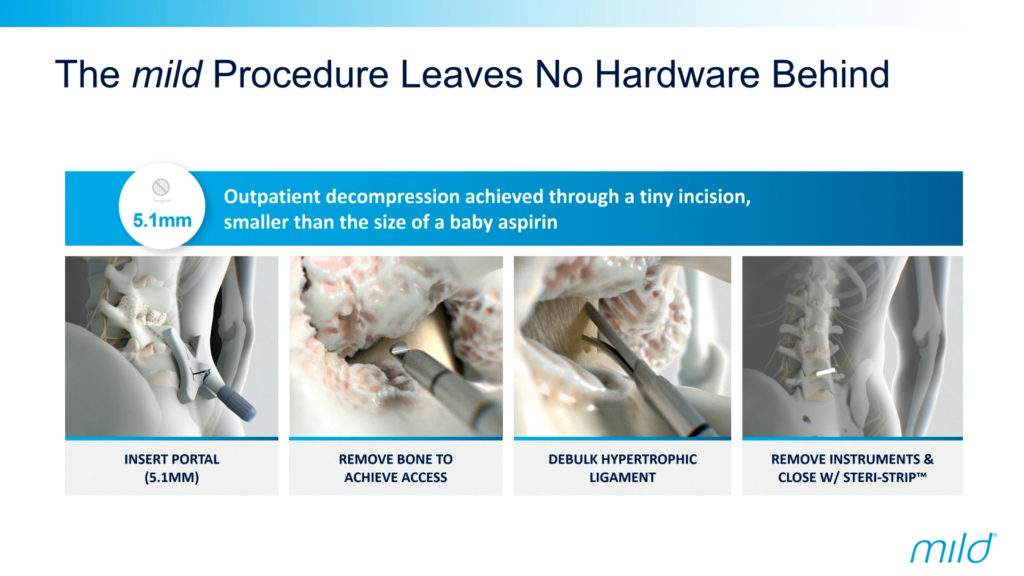 The mild® Procedure with Virtual Reality
Dr. Kroopf's demonstration was livestreamed to participating physicians via a virtual reality headset. Participants were able to watch the procedure step-by-step alongside a live X-ray monitor. The tissue sculptor, one of the tools used for the mild® Procedure, is shown below in Dr. Kroopf's hands.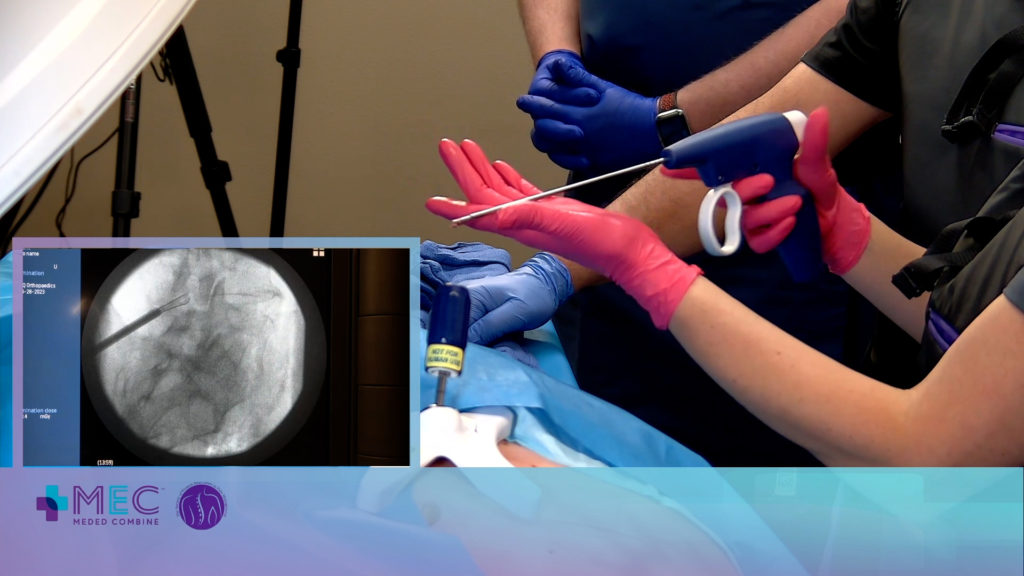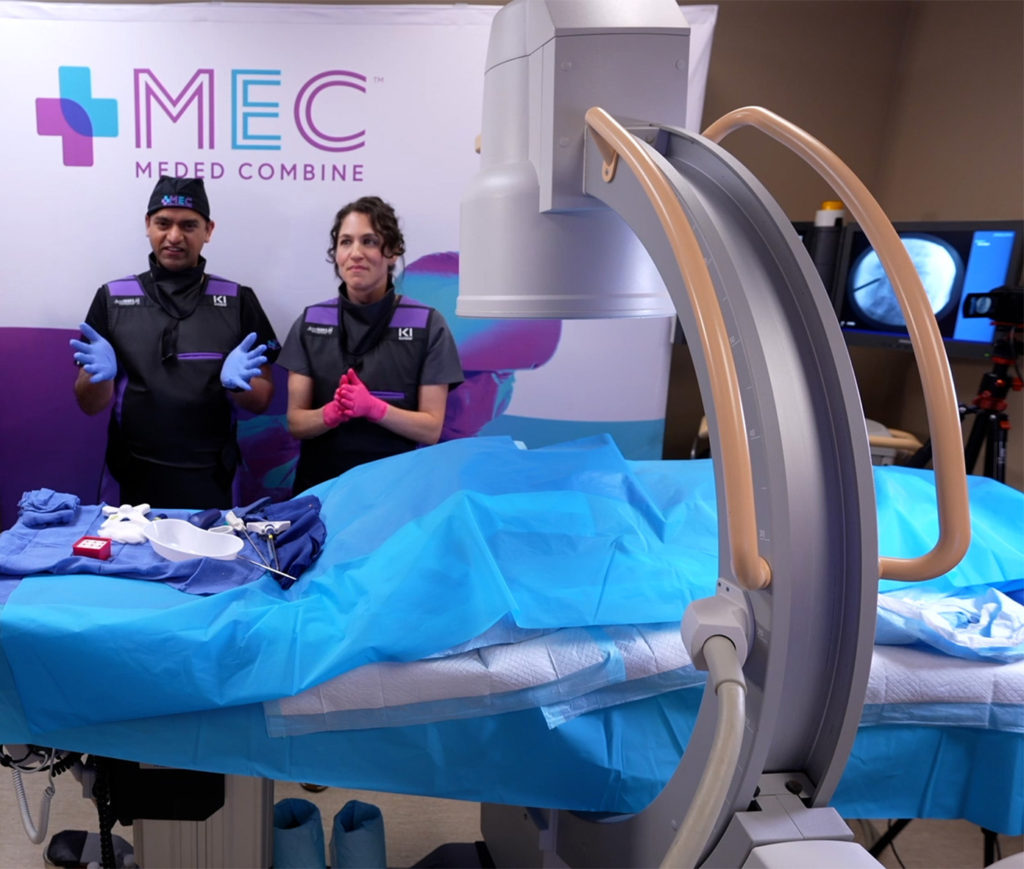 Vertos Medical would like to thank Dr. Kroopf for her time and successful demonstration of the mild® Procedure. To watch her introduction of the procedure, please view below.
For physicians who would like to learn about the mild® Procedure, please visit our training page.
Request Training