mild® Procedure Evolution: Move Midline with the Streamlined Technique
Author— Navdeep Jassal, MD Published April 28, 2021
As interventional pain specialists, our primary goal is to help patients suffering from chronic pain by using the safest, most effective and minimally invasive techniques. Minimally Invasive Lumbar Decompression, better known as mild®, is a procedure that's very special to me. With over 30,000 patients treated to date, one of them being my father, the procedure has been well-adopted by leading interventionalists and institutions nationwide. Its safety, efficacy and ability to provide clinically meaningful, statistically significant pain relief is supported by robust data, which is compiled into a summary authored by my colleagues and me. As we continue to gain experience with the therapy, we have evolved the standard procedural technique and today I'm excited to provide a glimpse at the new Streamlined Technique, which moves the mild® Procedure midline. Whether you've been offering mild® to your lumbar spinal stenosis (LSS) patients and family members for years, you're just getting started or you're interested in getting trained, the Streamlined Technique is an innovative approach to consider when performing mild®.
Advancing the mild® Procedure With the Streamlined Technique
Like all great procedures, technique tips and innovative skills emerge with time, research and dedication. For mild®, the evolution of the Standard Technique into the Streamlined Technique occurred organically thanks to pioneering physician Dr. Brent Chafin. His palatable passion for using Minimally Invasive Lumbar Decompression (mild®) to improve spinal stenosis patients' function was evident when he shared this great success with me at a medical conference: he'd treated over 1,500 patients and developed efficiencies in his approach to performing mild®, bilaterally at multiple levels through a single incision. The reaction that followed my initial disbelief was immediate excitement to learn more. From there, the process to further optimize the method to perform the mild® interventional pain procedure began and the Streamlined Technique was born. Leveraging group experience and expertise, Dr. Chafin gathered leading mild® Physicians, including Dr. Dawood Sayed, Dr. Peter Pryzblykowski, Dr. Mark Coleman, Dr. Anjum Bux, Dr. Alexander Escobar, Dr. Harry Sukumaran, Dr. Stanley Golovac and me, to explore the technique together and determine how to proliferate this approach broadly with our colleagues across the nation. Now it's time to share how the Streamlined Technique revolutionized our routine practices of the mild® Procedure with you.

An Overview of the Streamlined Technique
The Streamlined Technique creates specific guidance around access by moving mild® midline. This is achieved by using a single midline incision to efficiently and effectively access and decompress multiple treatment zones, without compromising safety or efficacy. The approach involves pulling back the mild® Portal to the subcutaneous tissue to change the level or side of treatment. Note: The mild® Procedure decompression steps remain with both techniques, but the Streamlined Technique enables a single midline incision to access multiple treatment zones whereas the Standard Technique uses one incision per treatment zone.
Watch the procedure animation video below for an explanation of this technique.
My Experience With the Streamlined Technique
As I discuss in the above video, the Streamlined Technique allows mild®-trained physicians to access and decompress multiple treatment zones effectively and safely through a single, midline incision. Since learning and adopting this technique, I've been able to use Minimally Invasive Lumbar Decompression (mild®) even more routinely in my everyday practice in carefully selected patients. When I introduce the mild® Procedure to them, I'm confident in sharing that I have a treatment option that has a safety profile equivalent to an ESI, and allows me to treat multiple levels and close the incision with a single adhesive strip. Using all the same mild® instruments, I'm still seeing the same robust, durable outcomes that I've routinely seen using the Standard Technique, but I'm also seeing an even smaller amount of post-procedural discomfort as there is less tissue trauma with the Streamlined Technique. With outcomes such as reduction of patient pain and increased mobility continuing to mirror MiDAS ENCORE 1-Year, Level 1 Study data in my practice so far, I look forward to the upcoming release of data for the Streamlined Technique. Stay tuned for the exciting "real-world" retrospective research set to come soon, including a six-site review of the Standard versus the Streamlined Technique comparing safety and efficacy.
Eager to further understand the mild® Procedure and the technique described above? It takes a single incision and simple decision: contact Vertos Medical to learn more about the Streamlined Technique.
---
About Dr. Navdeep Jassal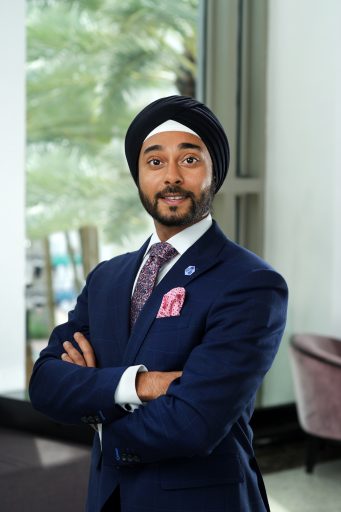 Navdeep Jassal, MD, is a Physiatrist and Interventional Pain Physician with a Fellowship in Pain Medicine from University of South Florida Morsani College of Medicine and board certifications in Pain Medicine and Physical Medicine and Rehabilitation. He completed a Residency in Physical Medicine and Rehabilitation at the Zucker School of Medicine at Hofstra/Northwell and received his Doctor of Medicine from Ross University School of Medicine. Dr. Jassal currently serves as an Assistant Professor for the Department of Physical Medicine & Rehabilitation at the University of Central Florida as well as an Assistant Clinical Professor for the University of South Florida's Pain Medicine Fellowship program. Dr. Jassal is the Young Guys Co-chair for the American Society of Pain & Neuroscience (ASPN), Secretary for the Florida Society of Pain & Neuroscience (FSPN) and Section Editor for the Pain Physician Journal. He holds memberships with the American Society of Interventional Pain Physicians (ASIPP), Florida Medical Association (FMA), North American Neuromodulation Society (NANS), International Neuromodulation Society (INS), Florida Association of Physicians of Indian Origin (FAPI) and Association of Academic Physiatrists.
The views and opinions expressed in this article are those of the author and do not necessarily reflect the official policy or position of Vertos Medical. This material is provided for guidance and/or illustrative purposes only and should not be construed as a guarantee of future results or a substitution for legal advice and/or medical advice from a healthcare provider. This material is provided for general educational purposes only and should not be considered the exclusive source for this type of information. Vertos Medical does not practice medicine and assumes no responsibility for the administration of patient care. At all times, it is the professional responsibility of the practice or clinical practitioner to exercise independent judgment. Results may vary.
The Vertos mild® Devices are specialized surgical instruments intended to be used to perform lumbar decompressive procedures for the treatment of various spinal conditions. The mild® Devices are designed to access the interlaminar space from the posterior lumbar spine, enabling the user to remove small portions of the lamina and preferentially resect and debulk the thickened ligamentum flavum, accomplishing a lumbar decompression. The Standard Technique and Streamlined Technique described above are two techniques to perform the same minimally invasive lumbar decompression (mild® Procedure). As with all procedures, trained physicians select the technique they feel is appropriate for their procedural skillset and patient condition. View the mild® Instructions for Use.