Can You Spot 3 Common Signs of "ESI Exhaustion"?
Author— Anjum Bux, MD Published December 10, 2021
If your lumbar spinal stenosis (LSS) treatment algorithm relies on serial epidural steroid injections (ESIs) to relieve chronic lower back and leg pain associated with neurogenic claudication, data supports a different approach—­performing the mild® Procedure immediately upon diagnosis of LSS or moving to mild® after the first ESI fails may help your patients avoid "ESI Exhaustion."
We already know that epidurals are not capable of "curing" neurogenic claudication, a major root cause of lumbar spinal stenosis which is present in 94% of patients. The steroids in the injection are believed to reduce inflammation to relieve pain; however, injections are only treating the symptoms of LSS. For long lasting relief, debulking the ligament is required. Injections results typically last less than six months. To provide ongoing relief, patients often require 2-3 injections on average per year.
Due to the temporary nature of epidural steroid injection relief, and the requirement for repeat injections, many practices encounter patients with what is increasingly becoming known as "ESI Exhaustion." ESI Exhaustion can be spotted in patients at any stage of LSS treatment or stenosis severity. Once you start recognizing the signs of ESI Exhaustion in your lumbar spinal stenosis patients, you'll see why so many leading clinicians are moving to mild® earlier in their treatment algorithm.
ESI Exhaustion Sign #1: Feelings of Hopelessness
"I went through three rounds of injections. I had heard 'we've had pretty good results with this.' But when you go through so many, it's like 'okay, I've heard this one before.'" -Ronnie, mild® Patient
When patients experience short-term relief for a condition as challenging as LSS, it can be easy for them to become frustrated and lose hope. Patients can become tired from needing to return for repeat injections. Other patients may start to feel hopeless if the injection is not effective or if it is only effective for a very short time. It's important to remember that LSS patients often experience debilitating pain and loss of mobility that can have a devastating impact on their quality of life.
To help your patients remain optimistic and aligned to your treatment plan, educate your new and existing LSS patients about your treatment options early. Make sure they know that there is a procedure that offers the safety equivalence of an ESI, but with lasting results. If you are starting their treatment plan with a single epidural, inform them about the mild® Procedure during that first visit, so they know that if the ESI is not effective, there are other options that can help restore mobility by addressing a major root cause of LSS.
ESI Exhaustion Sign #2: Decreasing Durability of Relief
"The first epidural lasted about three months and then the pain was back. I went for the second epidural, and it didn't last two weeks. My physician said, 'Well you can have one more' I said, 'No, I'm finished with them.'"
-Lynn, mild® Patient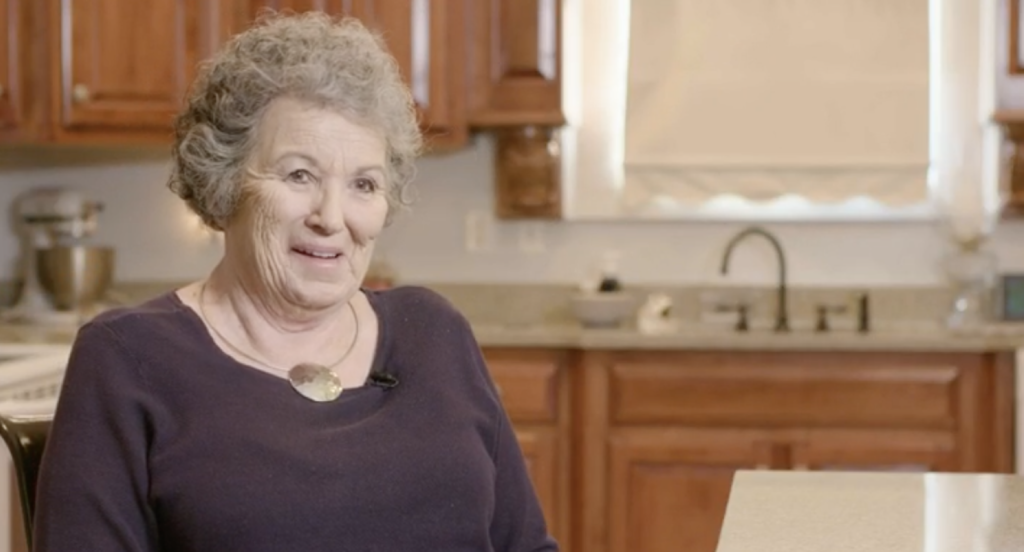 One of the more common questions patients have about a steroid injection is "how long will the results last?" Unfortunately, with ESIs, efficacy can vary by patient, and it can be difficult to predict the degree of relief or durability of effect for each. While studies have shown pain relief for up to six months in some lumbar spinal stenosis patients receiving steroid injections, other studies have demonstrated limited effectiveness.
"They gave me the first one and it worked for two weeks. I had to get a second shot, and within a week it had already worn off." -Dante, mild® Patient
Even more vexing for some patients is that the durability of effect of an initial ESI may not be experienced with subsequent injections. To achieve effectiveness over two to three years, five or more injections per year may be required.
Rather than offering patients a series of injection after injection with short-term results, move to mild® after the first ESI fails. The mild® Procedure offers a clinically proven safety profile equivalent to ESIs, but with lasting results. A 5-year study completed by the Cleveland Clinic showed that mild® helped 88% of patients avoid back surgery for at least 5 years while providing lasting relief.
ESI Exhaustion Sign #3: Solution Shopping
"The orthopedic surgeon gave me two options, back surgery with metal plates or more shots. I wanted something simple that would make me better." -Faye, mild® Patient
If patients are dissatisfied with their results and feel they've run out of options in your practice, they may start to search for another solution. By offering mild® as an early intervention, you can avoid losing patients and actually increase productivity in your practice. Upon diagnosis of LSS, inform patients that you offer mild®, a minimally invasive treatment option that offers durable relief.
If you have already treated a patient with an ESI and it failed, or the patient received an injection in another practice, there is no reason to continue to offer another injection. Most patients I've seen are excited to learn that there is another option. Moving to mild® gives them new hope in finding lasting relief.
How to Avoid ESI Exhaustion? Move to mild®.
While "ESI Exhaustion" is highly common among LSS patients, it is also completely avoidable. Recognizing that serial injections are often the standard of care when conservative care methods like exercise and physical therapy have failed to provide relief, we published a study in Pain Management that evaluated whether LSS patients benefit from multiple ESIs prior to mild®.
The article, 'Minimally invasive direct decompression for lumbar spinal stenosis: impact of multiple prior epidural steroid injections' compares outcomes between 145 patients receiving either 0/1 injections or 2+ injections at 6 centers in the United States. In reviewing results between the two groups, we concluded that there is no benefit to performing multiple epidural steroid injections before the mild® Procedure and that doing so delays the patient from receiving a longer-lasting, more effective mild® treatment.
Based on this study and other favorable data, we recommend performing the mild® Procedure for lumbar spinal stenosis patients immediately upon diagnosis of neurogenic claudication with hypertrophic ligamentum flavum, or after the first ESI fails.
Benyamin RM, Staats PS, MiDAS ENCORE Investigators. mild® is an effective treatment for lumbar spinal stenosis with neurogenic claudication: MiDAS ENCORE Randomized Controlled Trial. Pain Physician. 2016;19(4):229-242.
Mekhail N, Costandi S, Abraham B, Samuel SW. Functional and patient-reported outcomes in symptomatic lumbar spinal stenosis following percutaneous decompression. Pain Pract. 2012;12(6):417-425. doi:10.1111/j.1533-2500.2012.00565.x.
2012 data from Health Market Sciences report for Vertos Medical 2013.
Data on file with Vertos Medical.
Staats PS, Chafin TB, Golvac S, et al. Long-term safety and efficacy of minimally invasive lumbar decompression procedure for the treatment of lumbar spinal stenosis with neurogenic claudication: 2-year results of MiDAS ENCORE. Reg Anesth Pain Med. 2018;43:789-794. doi:10.1097/AAP.0000000000000868.
Based on mild® Procedure data collected in all clinical studies. Major complications are defined as dural tear and blood loss requiring transfusion.
MiDAS ENCORE responder data. On file with Vertos Medical.
Jain S, Deer TR, Sayed D, et al. Minimally invasive lumbar decompression: a review of indications, techniques, efficacy and safety. Pain Manag. 2020;10(5). https://doi.org/10.2217/pmt-2020-0037. Accessed June 1, 2020.
Deer TR, Grider JS, Pope JE, et al. The MIST Guidelines: the Lumbar Spinal Stenosis Consensus Group guidelines for minimally invasive spine treatment. Pain Pract. 2019;19(3)250-274. doi:10.1111/papr.12744.
Hansson T, Suzuki N, Hebelka H, Gaulitz A. The narrowing of the lumbar spinal canal during loaded MRI: the effects of the disc and ligamentum flavum. Eur Spine J. 2009;18(5):679-686. doi:10.1007/s00586-009-0919-7.
Treatment options shown are commonly offered once conservative therapies (e.g., physical therapy, pain medications, chiropractic) are not providing adequate relief. This is not intended to be a complete list of all treatments available. Doctors typically recommend treatments based on their safety profile, typically prioritizing low risk/less aggressive procedures before higher risk/more aggressive procedures, but will determine which treatments are appropriate for their patients.
Although the complication rate for the mild® Procedure is low, as with most surgical procedures, serious adverse events, some of which can be fatal, can occur, including heart attack, cardiac arrest (heart stops beating), stroke, and embolism (blood or fat that migrates to the lungs or heart). Other risks include infection and bleeding, spinal cord and nerve injury that can, in rare instances, cause paralysis. This procedure is not for everyone. Physicians should discuss potential risks with patients. For complete information regarding indications for use, warnings, precautions, and methods of use, please reference the devices' Instructions for Use.
Patient stories on this website reflect the results experienced by individuals who have undergone the mild® Procedure. Patients are not compensated for their testimonial. The mild® Procedure is intended to treat lumbar spinal stenosis (LSS) caused by ligamentum flavum hypertrophy. Although patients may experience relief from the procedure, individual results may vary. Individuals may have symptoms persist or evolve or other conditions that require ongoing medication or additional treatments. Please consult with your doctor to determine if this procedure is right for you.
Reimbursement, especially coding, is dynamic and changes every year. Laws and regulations involving reimbursement are also complex and change frequently. Providers are responsible for determining medical necessity and reporting the codes that accurately describe the work that is done and the products and procedures that are furnished to patients. For this reason, Vertos Medical strongly recommends that you consult with your payers, your specialty society, or the AMA CPT regarding coding, coverage and payment.
Vertos Medical cannot guarantee coding, coverage, or payment for products or procedures. View our Billing Guide.
Vertos is an equal employment opportunity workplace committed to pursuing and hiring a diverse workforce. We strive to grow our team with highly skilled people who share our culture and values. All qualified applicants will receive consideration for employment without regard to sex, age, color, race, religion, marital status, national origin, ancestry, sexual orientation, gender identity, physical & mental disability, medical condition, genetic information, veteran status, or any other basis protected by federal, state or local law.
Hall S, Bartleson JD, Onofrio BM, Baker HL Jr, Okazaki H, O'Duffy JD. Lumbar spinal stenosis. Clinical features, diagnostic procedures, and results of surgical treatment in 68 patients. Ann Intern Med. 1985;103(2):271-275. doi:10.7326/0003-4819-103-2-271.
Kalichman L, Cole R, Kim DH, et al. Spinal stenosis prevalence & association with symptoms: The Framingham Study. Spine J. 2009;9(7):545-550. doi:10.1016/j.spinee.2009.03.005.
Fukusaki M, Kobayashi I, Hara T, Sumikawa K. Symptoms of spinal stenosis do not improve after epidural steroid injection. Clin J Pain. 1998;14(2):148-151. doi:10.1097/00002508-199806000-00010.
Mekhail N, Costandi S, Nageeb G, Ekladios C, Saied O. The durability of minimally invasive lumbar decompression procedure in patients with symptomatic lumbar spinal stenosis: Long-term follow-up [published online ahead of print, 2021 May 4]. Pain Pract. 2021;10.1111/papr.13020. doi:10.1111/papr.13020
Friedly JL, Comstock BA, Turner JA, et al. Long-Term Effects of Repeated Injections of Local Anesthetic With or Without Corticosteroid for Lumbar Spinal Stenosis: A Randomized Trial. Arch Phys Med Rehabil. 2017;98(8):1499-1507.e2. doi:10.1016/j.apmr.2017.02.029
Pope J, Deer TR, Falowski SM. A retrospective, single-center, quantitative analysis of adverse events in patients undergoing spinal stenosis with neurogenic claudication using a novel percutaneous direct lumbar decompression strategy. J Pain Res. 2021;14:1909-1913. doi: 10.2147/JPR.S304997
Pryzbylkowski P, Bux A, Chandwani K, et al. Minimally invasive direct decompression for lumbar spinal stenosis: impact of multiple prior epidural steroid injections [published online ahead of print, 2021 Aug 4]. Pain Manag. 2021;10.2217/pmt-2021-0056. doi:10.2217/pmt-2021-0056
Abstract presented at: American Society of Pain and Neuroscience Annual Conference; July 22-25, 2021; Miami Beach, FL.
Mobility Matters: Low Back Pain in America, Harris Poll Survey, 2022. View data and full summary at knowyourbackstory.com.
Deer TR, Grider JS, Pope JE, et al. Best Practices for Minimally Invasive Lumbar Spinal Stenosis Treatment 2.0 (MIST): Consensus Guidance from the American Society of Pain and Neuroscience (ASPN). J Pain Res. 2022;15:1325-1354. Published 2022 May 5. doi:10.2147/JPR.S355285.