Vertos Medical
News Story
Nicole Arnold, Director of Human Resources, Recognized in the Orange County Business Journal's Distinguished Leaders: Human Resources 2023
Source— OCBJ.com Published March 27, 2023
Congratulations to Nicole Arnold, our Director of Human Resources,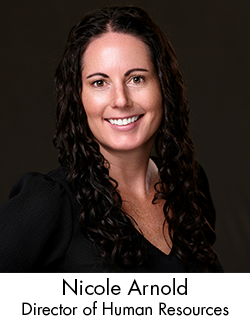 who was recently recognized as one of the Orange County Business Journal's Distinguished Leaders: Human Resources 2023. The annual list honors HR leaders who have navigated the ever-changing HR landscape and demonstrated an impact within their organization and the Orange County community.
Nicole Arnold has brought significant improvements to our organization's performance during her tenure. She has implemented various initiatives to strengthen our team and keep morale in check. Firstly, she led the extraction of a comprehensive People Experience Organization (PEO) for HR functions and onboarding to our own Human Capital Management system, all while building the HR team and functions from bottom up. Furthermore, she ensured that our employees were always at the forefront of every decision, offering strategic advice and advocating employee benefits, while also finding ways of streamlining processes and improving morale. We are grateful for her dedication and contributions.
Read the Full Publication