mild® Procedure Abstracts From the ASPN 2021 Annual Conference
Published July 22, 2021
What was the biggest news at the ASPN 2021 Conference? New mild® data! Five poster presentations highlight the reasons more practices are moving to mild® as a first-line therapy for lumbar spinal stenosis (LSS).
Must-see mild® outcomes include:
Dr. Timothy Deer

with Level 1 evidence on the superiority of mild® and conventional medical management (CMM) versus CMM-alone.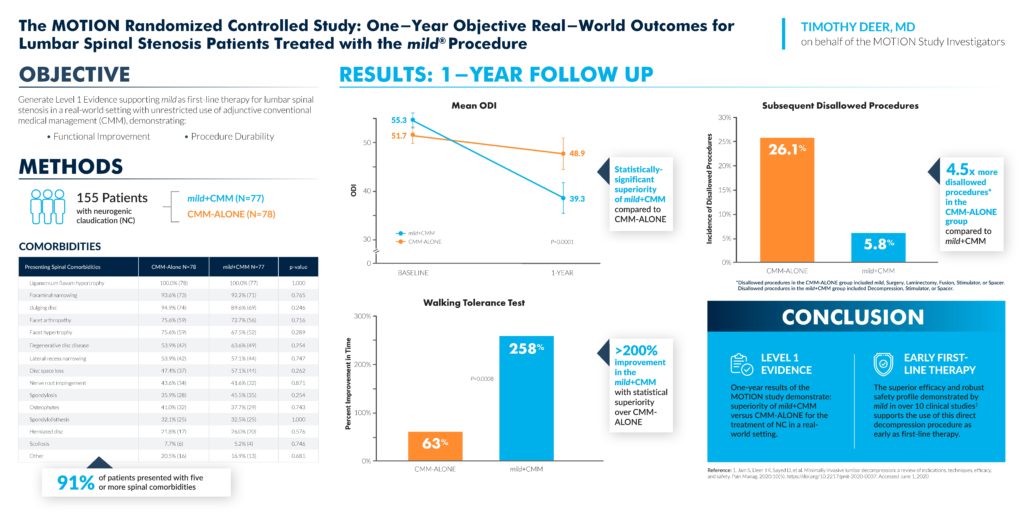 Dr. Peter Pryzbylkowski

on performing mild® immediately upon diagnosis of central LSS with neurogenic claudication, or after the first ESI fails.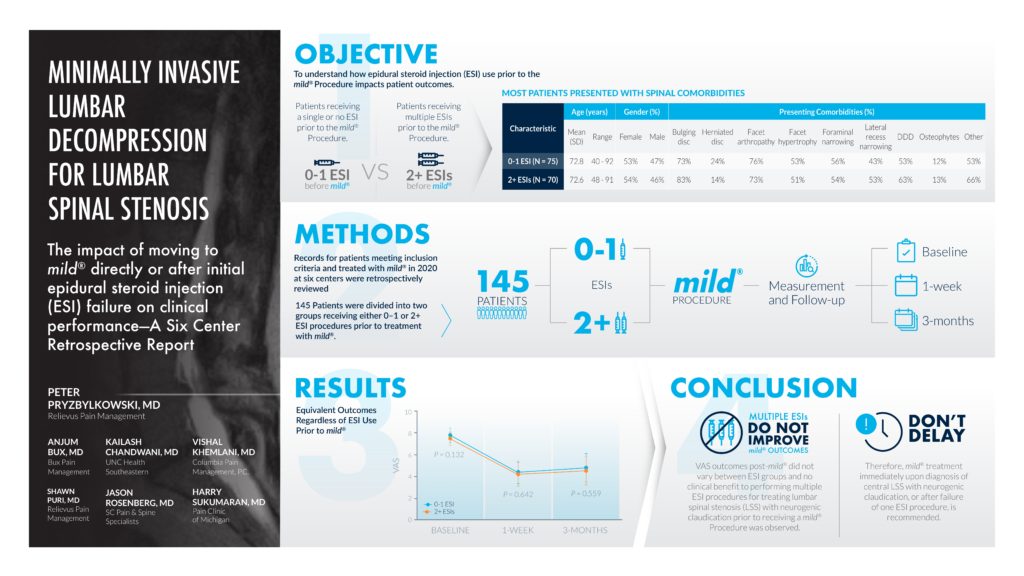 View Dr. Pryzbylkowski's poster presentation here.
Looking to explore procedural techniques? The mild® Streamlined Technique gains backing from:
Dr. Dawood Sayed

and his co-authors' multi-center findings on efficacy.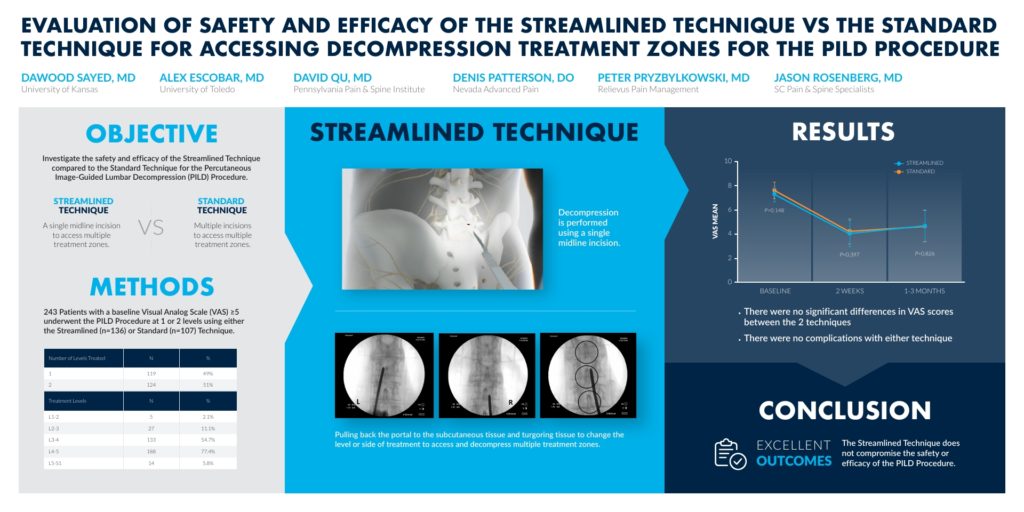 View Dr. Sayed's poster presentation here.
Dr. Navdeep Jassal

with APP

Christine Christensen's

safety data.

Expand
View Dr. Jassal and Ms. Christensen's poster presentation here.
Dr. Jason Pope

also demonstrates safety with the intraprocedural use of osteal landmarks instead of an epidurogram.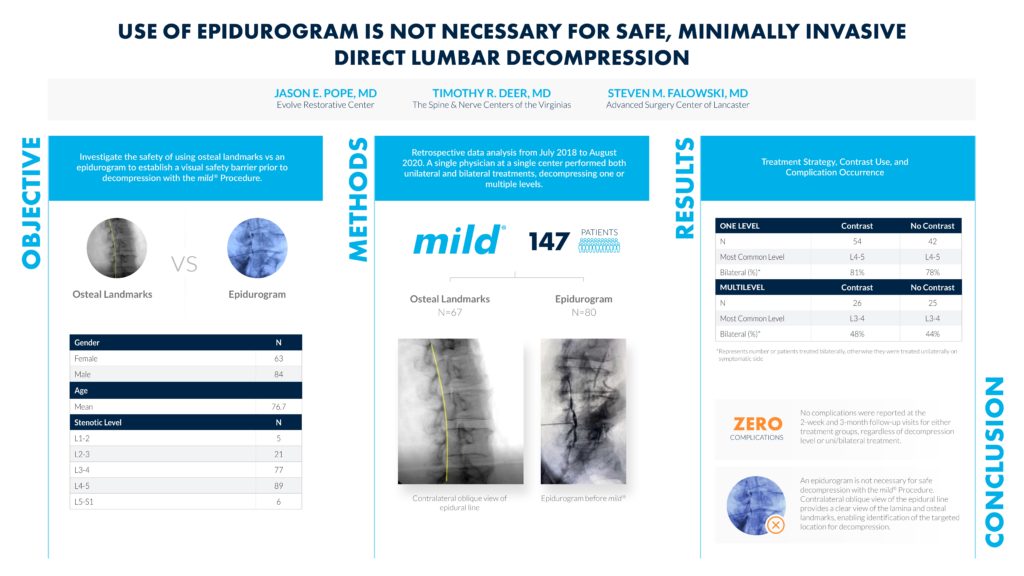 View Dr. Pope's poster presentation here.