New Data Says—Move to mild® After the 1st ESI Fails
Published November 9, 2021
Injections falling short? Advanced IPM practices are moving beyond epidural steroid injections (ESIs) to offer the gold standard of care for lumbar spinal stenosis (LSS) patients. Review the new data where study researchers compared the medical records of participants who had received either just one or no steroid injection prior to the mild® Procedure, to participants who received two or more epidural steroid injections prior to mild®. Similar outcomes in both treatment groups in this study proved that giving more than one ESI prior to the mild® Procedure did not improve how well patients did and may have delayed patient care. Based on the results of the study, it is recommended that the standard treatment process for LSS patients be changed to give the mild® Procedure either as soon as LSS is diagnosed or after the failure of the first ESI.
Congratulations to authors and mild® physicians Peter Pryzbylkowski, Anjum Bux, Kailash Chandwani, Vishal Khemlani, Shawn Puri, Jason Rosenberg and Harry Sukumaran for the first ever plain language article to be published in Pain Management!
Access Digital Articles
View the original article and share the plain language version with your community.
Key Takeaways from New Data: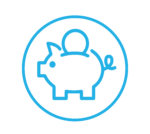 mild® has been shown to provide superior clinical performance to ESIs, a similar safety profile and substantially better cost–effectiveness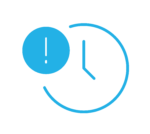 There is no clinical benefit in performing multiple ESI procedures and delaying long-lasting treatment with mild®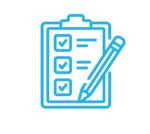 Elimination of multiple ESIs and utilizing mild® immediately upon diagnosis of neurogenic claudication with hypertrophic ligamentum flavum (HLF), or after failure of the first ESI procedure is recommended as part of a modified algorithm
Take Action
Update your algorithm: Patients who do not experience relief after their ESI may become frustrated or lose hope. Educate LSS patients early about their care options.
Inform your community that you offer more: Educate patients & referral practices who are searching for alternative solutions to ESIs, pain meds, or back surgery.